INITIATIVES
Besides the traders and merchants our neighbors include families with young children who can be seen on their way to school first thing in the morning with freshly pressed uniforms. Worshippers gather at dawn each day at a small shrine two blocks away, because it is known to grant miracles. Call to prayer is sounded by multiple faiths, in multiple ways, multiple times each day. Bells, chants, song. Before our property developed into what it is now, and before its most recent condition prior to our arrival, this place had a life consistent with its neighborhood. One building was a godown, or warehouse, facing the water on one side for the merchant ships to access and facing Bazar Road on the other for deliveries by land.
By the time we arrived, this building was long out of use and in complete disrepair; our neighbors were openly welcome to the assurance that something new would come of this old space. Its only use was as a pass-through for the fishermen whose boats now occupied the harbour-front; they came through before dawn and came back at sunset each day. The other building on the property was already outfitted for lodging, but a very different type connected to history. It was a ship captain's "chummery" (boarding house) originally; while in better condition than the godown it was in need of significant renovation to become Xandari Harbour. For several reasons, our surrounding community was happy to know about our plans to revitalize this whole property. First, and most practically, it meant several hundred jobs, both skilled tradesmen and manual labor, over a two-year period. More fundamentally we were demonstrating that this neighborhood was worthy of investment, that this community had value beyond what some of its decomposing buildings would suggest. There was a highly localized intense pride in watching these buildings transform from what they were to what they are. And today we employ nearly 50 mostly local men and women, which is good economically and otherwise for our surrounding community. Those of our staff who do not come from the local community, including both senior managers and interns, are educated, trained and experienced in hospitality from elsewhere, and bring with them the knowledge to upgrade the skill sets of our more local staff to the level of economically viable professions.
The Xandari Harbour community's most tangible daily contribution to the local community is in the form of purchases from the fishermen who live nearby and dock just off the edge of the property; also purchases from the nearby spice merchants. It is gearing up to lend its hands in the wider community, having chosen a nearby orphanage as the primary beneficiary of its outreach. There is also an ongoing commitment to contribute to the several community schools within walking distance of the
COLLABORATION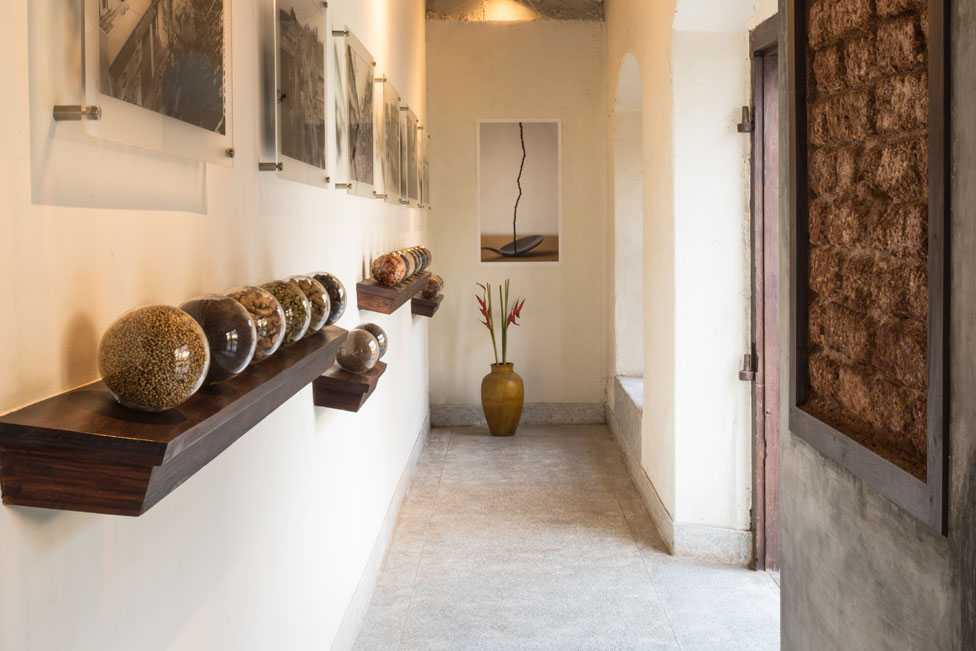 Most significantly our goal is to showcase the work of local artists on our most visible walls. In our reception area and in our restaurant, we have several paintings and prints that might otherwise be in museums or on collectors' walls; but we offer the artists a different format for showing their work, which also happens to fit perfectly with our aesthetic. We have also commissioned a local artist to complete a series of 15 framed pieces for our next most important wall, the long hall of our lodging building's first floor. It would be impossible to describe the perfection of the artist's fulfillment of the commission, in terms of fit with Xandari Harbour. It is the finest example of collaboration within our local community. Come see it.
If you are up for it, we will lead the way to visit some of the local organizations that take care of our neighborhood children, from schools and civic centers to orphanages. Your visit, often just the attention that your visit represents, can mean a world of difference to both the children and their teachers and caretakers. Sharing a few words about where you come from; a brief description of what you do (as a professional, or as just a member of a family or community) wherever you live; showing a photo of your family or friends; the smiles that come from this sharing will be the most important takeaway from your time in India, we think based on our experience hosting visitors this way. Come share.
CONSERVATION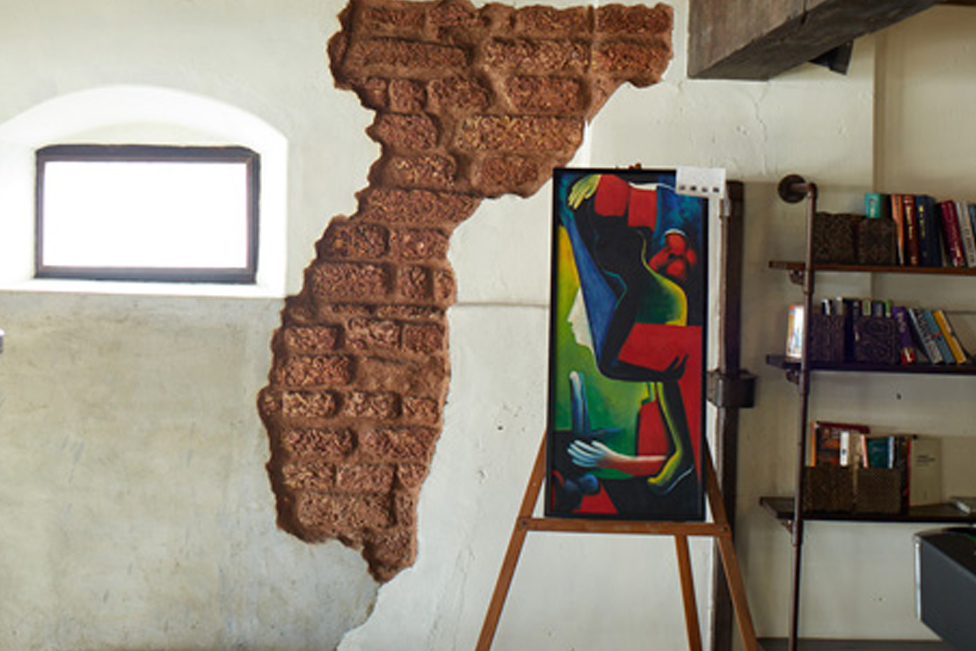 A few years ago we walked nearly every street in the historic Fort Kochi and Mattanchery urban zones, knowing that guests who have already visited one or more other Xandari properties would also love the opportunity to experience the place, to interact with the people. Already two zones had developed in recent years, where visitors were most inclined to visit. On one end of this historic urban zone is the area known for "Chinese fishing nets," cathedrals and colonial era grand homes, some restored and some left in rather glorious decay. On the other end of the urban zone is another set of historic attractions, one oddly but clearly respectfully known as "Jew Town" is full of antique shops, galleries and cafes. Xandari Harbour sits almost exactly in the middle of both these sets of attractions, within walking distance of both, and with the advantage of being in a quieter spot on Bazar Road with the indisputably best view of the harbour.
Our mission in this location, with regard to conservation, includes both internal and external commitments. We have carried out a big portion of the internal, starting when the property that is now Xandari Harbour was purchased. One of the two major buildings was a ruin, and the other was in need of massive renovation in order to be useful in the 21st century and beyond. The orienting statement given to the architects at the outset was exactly this: we want to be respectful of the history of these two buildings (both of which qualify for heritage status under India's laws) while also reflecting that India is a modern, innovative and forward looking culture. This was our translation of entrepreneurial conservation for this particular location: let's look backward with awe, but let's be equally in awe of the future, and let these buildings serve both history by bringing them into the modern era. We did not want them to be overly fancy; instead clean lines and simplicity were our guidelines because those are keywords for Xandari.
We hope you will appreciate what we have conserved as much as what we have modernized. Come see it and let us know. If you do, then you can get to know more about our external conservation mission, which is much more ambitious. Large portions of the urban zone we call home has been nominated for status under UNESCO for World Heritage status. We believe this status would be well deserved, but we also know that we the local residents have much to do before the status can be conferred. Much. As in, not obvious and not easy.
But we are convinced that with the help of visitors we will succeed. First, a plan is needed. A formal plan. Professional architects and urban planners, skilled in restoration and coordination of public spaces, are required. Even in the best of circumstances, such as when they donate their time pro bono, this is an extremely expensive exercise. And that is just the planning. Implementation is where the true heroics are required, financially speaking. But where there is a will there is a way. Many local citizens, businesses and public sector officials are determined to gain World Heritage status. But there is a bit of a collective action challenge facing this initiative currently and we know, that with your assistance, we will solve that puzzle. Come, find out more about how.