EXPERIENCE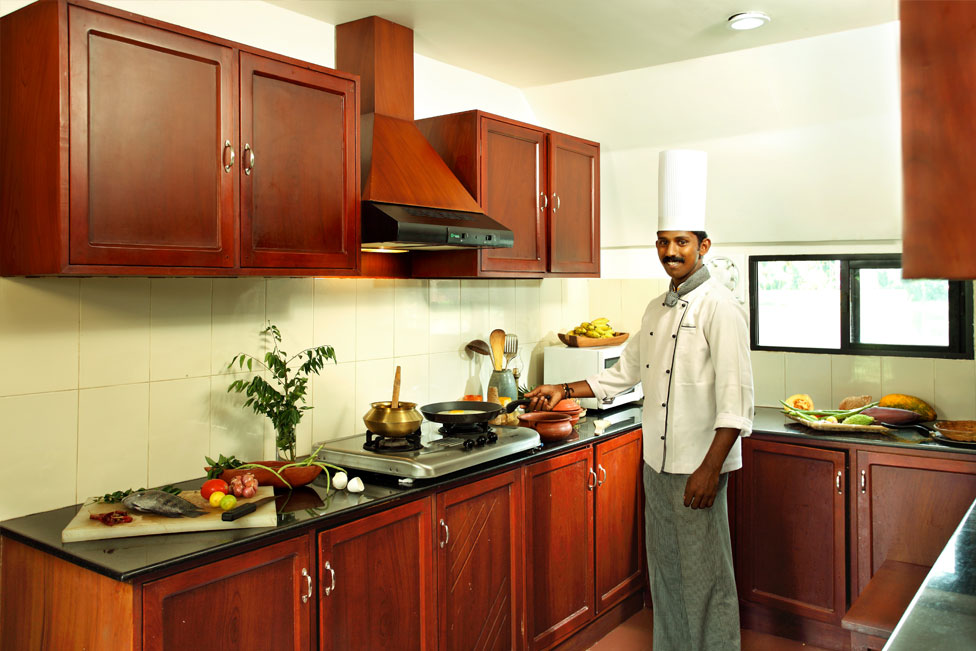 Dining
The Xandari Riverscapes experience is incomplete without an authentic and refreshing meal of local cuisine. With the excursion commencing at noon, one can begin the journey with a delectable lunch cooked onboard. Just when the stars start to appear in the sky, it's time for another round of delicious and authentic local feast – otherwise known as dinner. Side note, if it's too cloudy and the stars don't appear, Xandari will still serve dinner – it's the Xandari promise.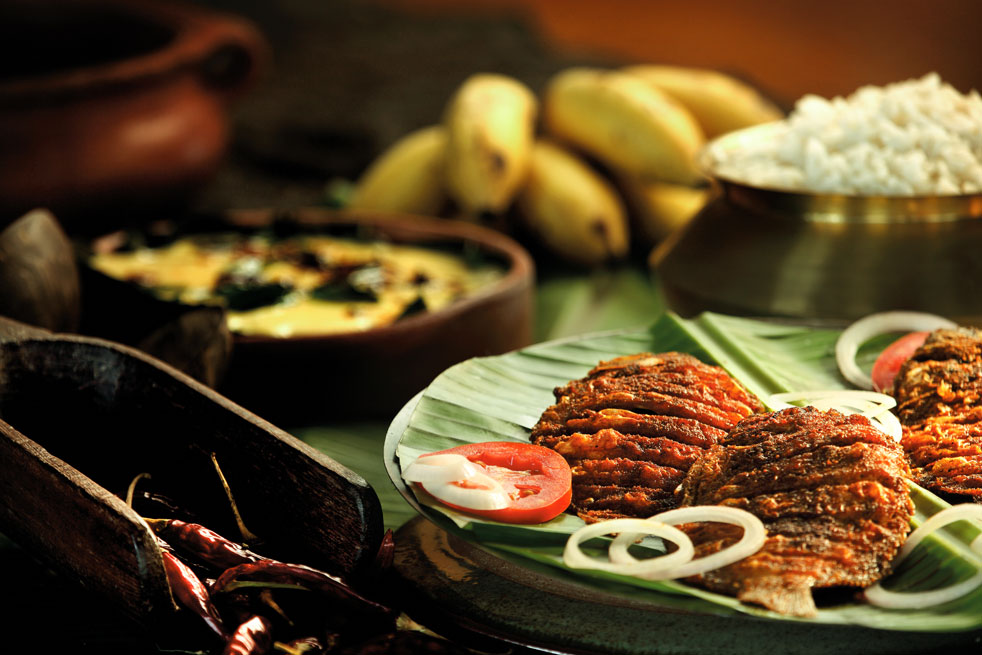 FARM TO TABLE PHILOSOPHY
Xandari Riverscapes is a water-based houseboat operation, and so relationships have been established with local farmers to supply the local rice from Kerala's noted paddy, and as much produce as possible. Additionally, duck farmers throughout the backwaters supply their meats daily, and local fishermen provide much shellfish and the famous local fish, Karimeen otherwise known as Pearl Spot.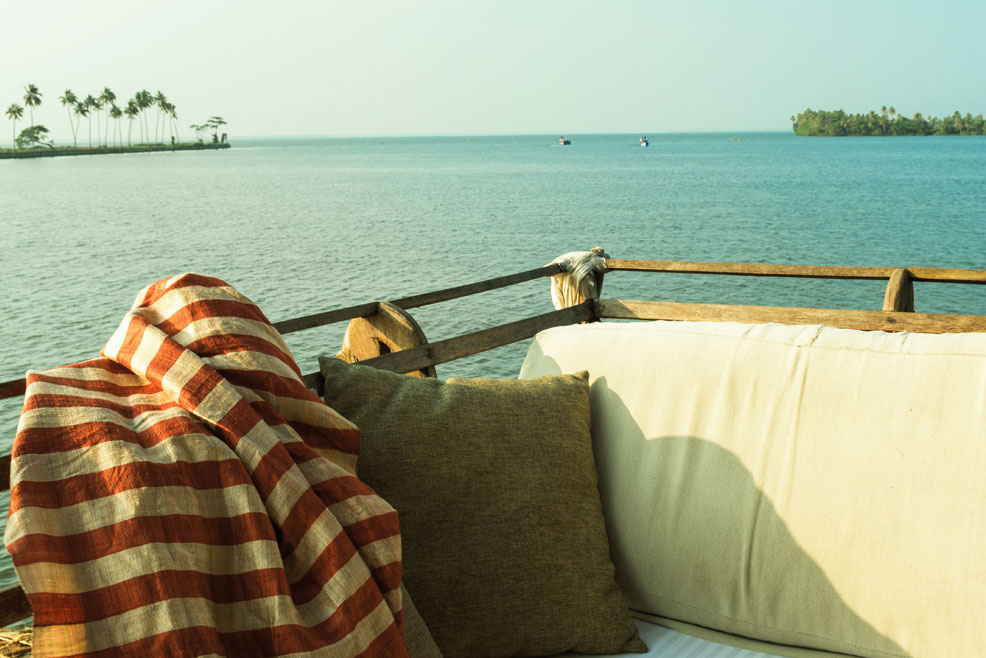 Wellness
Ketuvallams offer the best atmosphere for one to indulge in utmost relaxation. The calming sounds of the river, the sights that meet one's eyes as the boat sails through them, the plush interiors of the boat, and the organic fresh meals come together to form a truly therapeutic and rejuvenating experience for our travellers.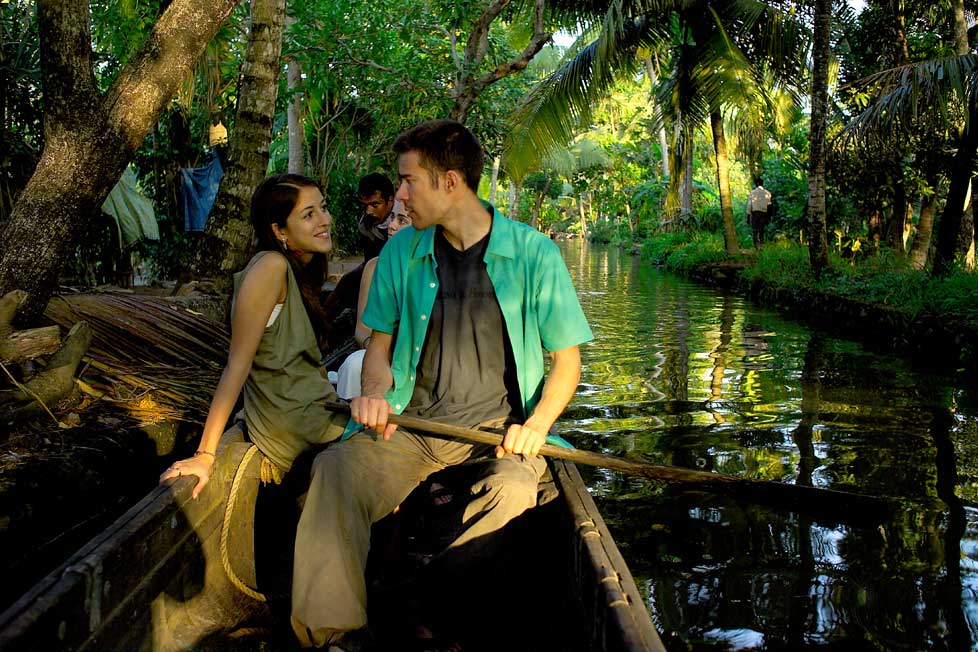 Activities
Canoe Excursion - Glide through the centuries old traditions of Alleppey village life in this one-hour wooden canoe exploration through backwater canals. Where you can get a sneak peek into the lives of malayalees and understand that happiness often lies in the little things in everyday routines of lives- children playing hide and seek between coconut trees, fishermen folk going about their daily lives, the mouth watering aroma of Naadan (authentic) homely food lurking in the air.
On a slightly different note, yet not quite-There was a story one of our travellers from Europe told us about Pazhampori. Roaming around in North Kerala, he was caught in a heavy monsoon and couldn't afford to get his camera drenched. So he took refuge in the porch of a little yellow house. The kind woman in the house handed him some black tea and a 'yellow eatable' in a small plate. His love for Pazhampori has crossed borders and makes up for a great story!