EXPERIENCE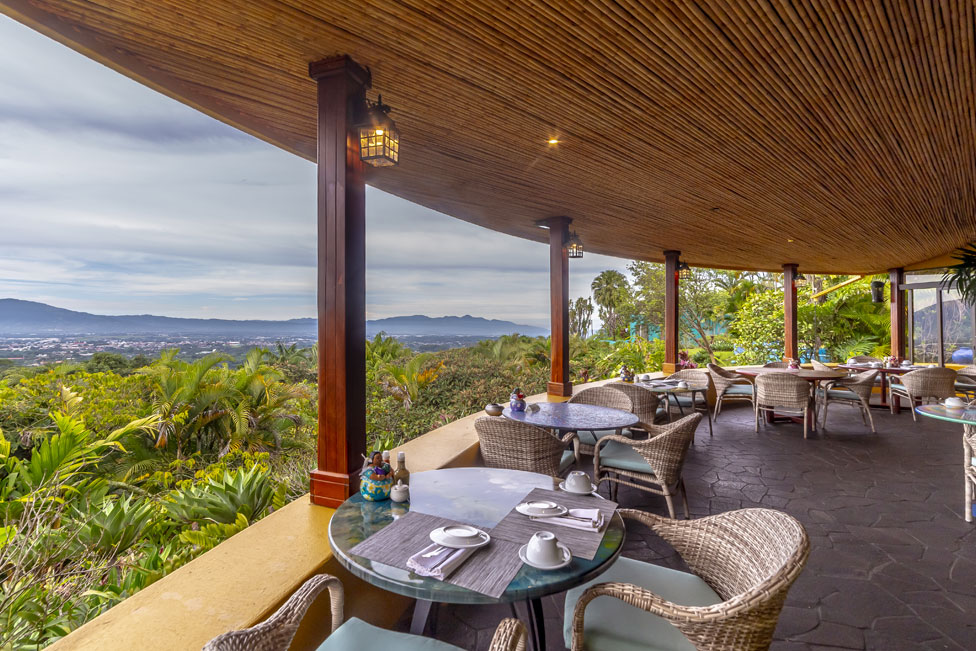 Dining
Xandari's terrace restaurant features a variety of healthy choices, from Costa Rican specialties to Californian and Mediterranean cuisines. Our farm-to-table menu begins at breakfast and continues through lunch and dinner, featuring fruits, vegetables and dairy items grown in our own plantations with all-natural methods.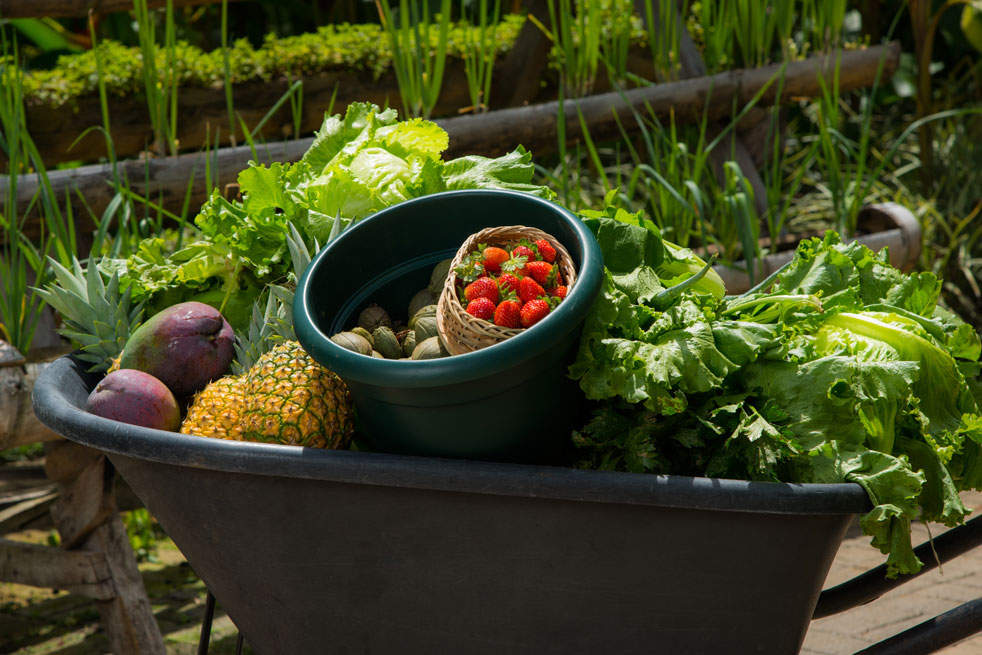 FARM TO TABLE PHILOSOPHY
Xandari has been offering farm-to-table menus since the opening of its first property two decades ago. Set on some of the most fertile agricultural land in Costa Rica, it is not surprising that from the beginning we decided to offer a menu enriched by all-natural vegetables, greens, fruits, herbs and spices grown on property. Our commitment, and the productivity of our efforts, have only grown during these two decades.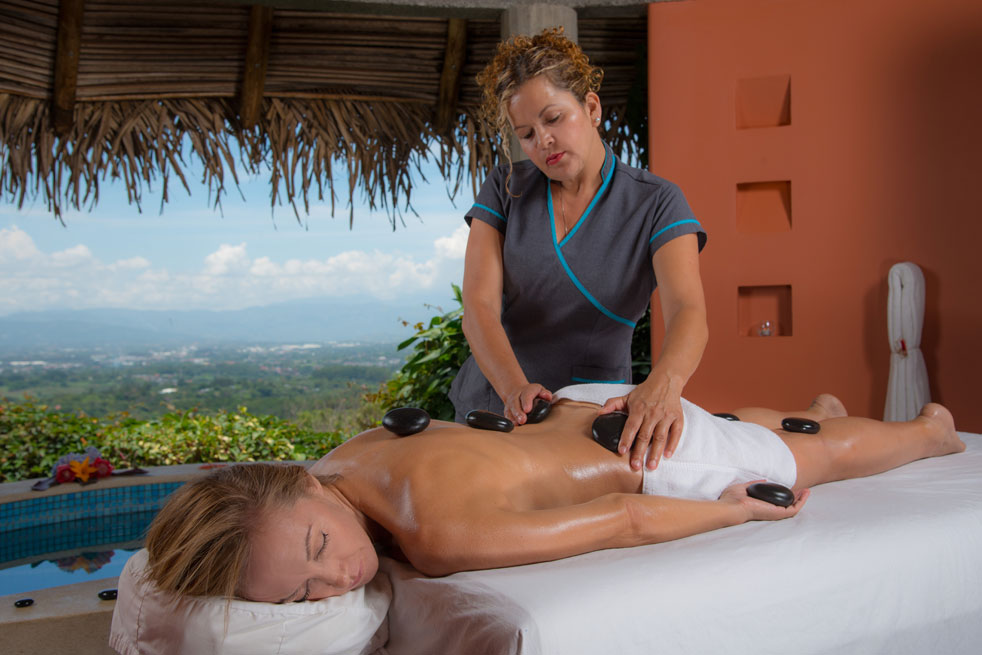 Wellness
The Spa Village at Xandari is set in a tropical garden at 3900 ft. (1200 meters) elevation, with a breathtaking view of the Central Valley. The treatments being known to be some of the best in Costa Rica with all Natural Ingredients. We, at Xandari are dedicated to using natural ingredients provided generously by nature in this particularly rich and diverse country, Thanks Jose (our gardener). Each of our five private, palm-roofed jalapas has its own hot tub and massage table, where you can enjoy one of our many treatment options, from scrubs to massages, with a full view of the Central Valley. The special feature is your own palm-roofed jalapa with an open-air jacuzzi, perched on a hill overlooking the Central Valley. To enjoy your spa experience to the fullest, relax in the jacuzzi before your treatment. Also, Yoga sessions are readily available in the studio.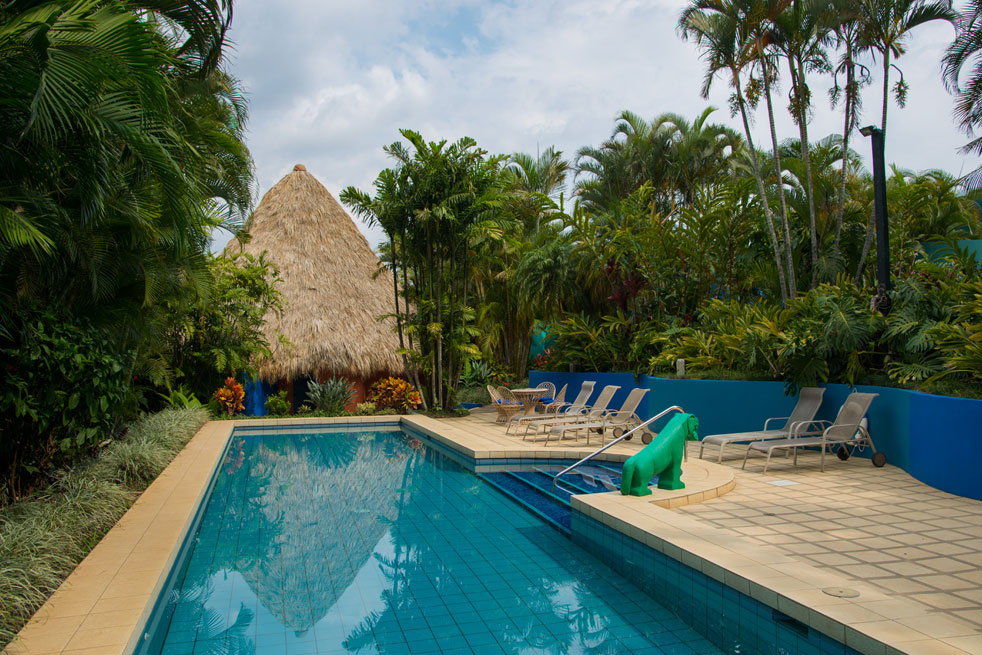 Activities
Our 125-foot Sunset Pool overlooks the Central Valley, but we also have two other heated lap swimming pools. All the pools are saline-treated rather than chlorinated, and two of them have solar panels to keep the water extra warm. Two of the pools have a hot tub alongside them.
At Reception, we have several card and board games that can be borrowed for use in the Lobby or your villa, and there is a Ping-Pong table just below the restaurant in the Studio Annex. Next to the TV/DVD Room we have a selection of books in our little library, supplemented by a small selection of volumes in each villa.
About three miles of wooded trails wind through our 12-acre forest reserve, which includes a small river with several waterfalls. The largest of these natural cascades is between 60 and 70 feet tall. We offer a daily waterfall and nature tour that lasts around two hours and is a great way to explore the private reserve and the Costa Rican forest within. Price is $25 per person, and a morning departure is recommended.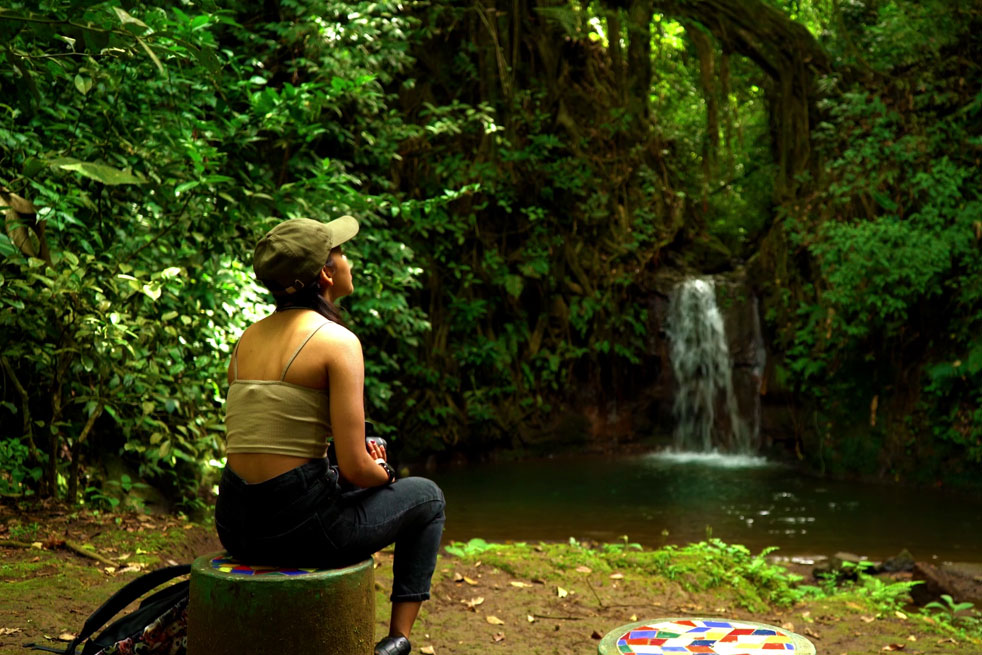 Xandari Resort's 40-acre property includes diverse tropical gardens and a forest reserve with several miles of trails that lead to multiple waterfalls, and over 140 species of both resident Costa Rican and migratory North American bird species have been reported on our eBird hotspot. Every morning, we offer a bird-watching tour through our trails and gardens that lasts 1 to 2 ½ hours (depending on guest preference). Dawn choruses resound with Rufous-naped Wren chatter and whistles from Costa Rica's national bird, the Clay-colored Thrush, often interspersed with Yellow-throated Euphonia and Barred Antshrike song, or the manic duet of local Laughing Falcons.
Come wander through secluded areas from which you can spot White-eared Ground-Sparrows foraging among the leaf litter, Red-crowned Ant-Tanagers chattering in the dense vine tangles, and Long-tailed Manakins performing their mating rituals under the lush canopy. Find resident Blue-crowned Motmots and Common Pauraques hiding in the shade while Gray-headed Chachalacas, tanagers, and warblers scour the treetops for fruit and insects. In open areas, watch raptors soar; hummingbirds zoom; swifts and swallows dive and swoop; and parrots and parakeets flock to the next stop on their morning journey. Explore our checklist of birds recorded at Xandari, including how often they are seen, here. Price is $25 per person, and 6AM departure is recommended.