EXPERIENCE
WELLNESS
The dim yellow light inside our Ayurvedic massage room soaks into your skin as soon as you enter. The fragrance of exotic herb oils blends with soft music in the room, relaxing every inch of you. Stressful jobs and neck aches are best treated with one of our massages, so don't bother carrying your laptop! We even have an in-house Ayurvedic doctor who our guests can consult and therapies and treatments are prescribed by him using our own home grown medicated oils.
It was a tradition in Indian lifestyle to bid the evening sun goodbye, thanking it for a beautiful day. Surya Namaskar, a set of dozen meditative poses is a stream of yoga practised at the beach, during sunrise and sunset, and is said to bring energy and life to one's body. So, we have 'yoga in the open, out in the beaches' sessions to enhance our clients' experience therefore, allowing for a truly relaxed state of mind.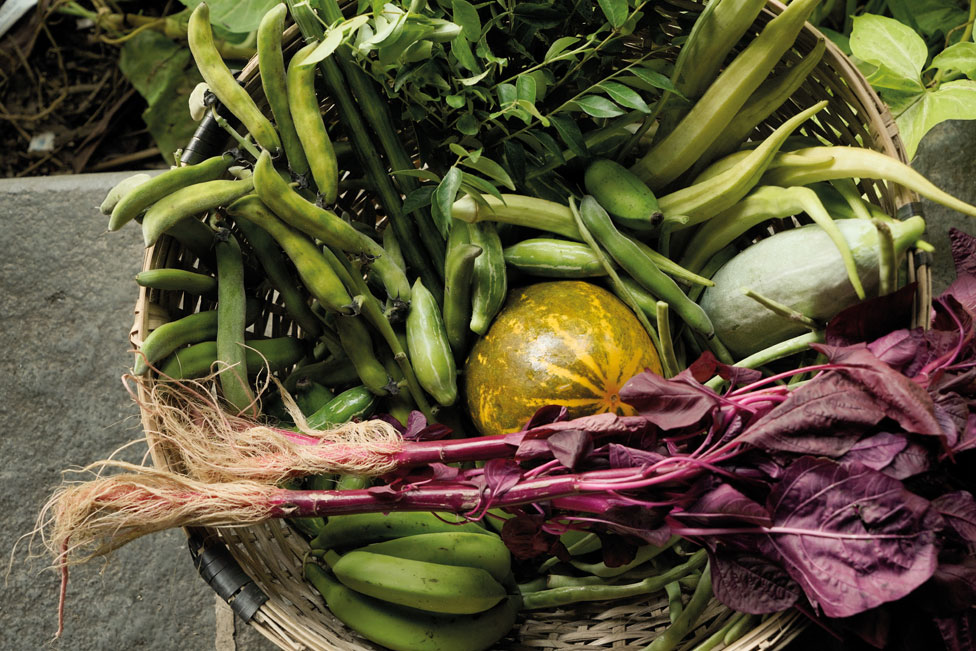 FARM TO TABLE PHILOSOPHY
Xandari has been offering farm-to-table menus since the opening of its first property two decades ago. Set on some of the most fertile agricultural land in Costa Rica, it is not surprising that from the beginning we decided to offer a menu enriched by all-natural vegetables, greens, fruits, herbs and spices grown in our property. Our commitment, and the productivity of our efforts, have only grown during these two decades.
In recent years in India we have replicated these practices and expanded according to the conditions there. At Xandari Pearl, where we are embedded in fishing communities on all sides of the resort; our neighbors are our suppliers for fresh fish daily. The landscape design was initiated as an "edible garden" concept throughout the property's 18 acres..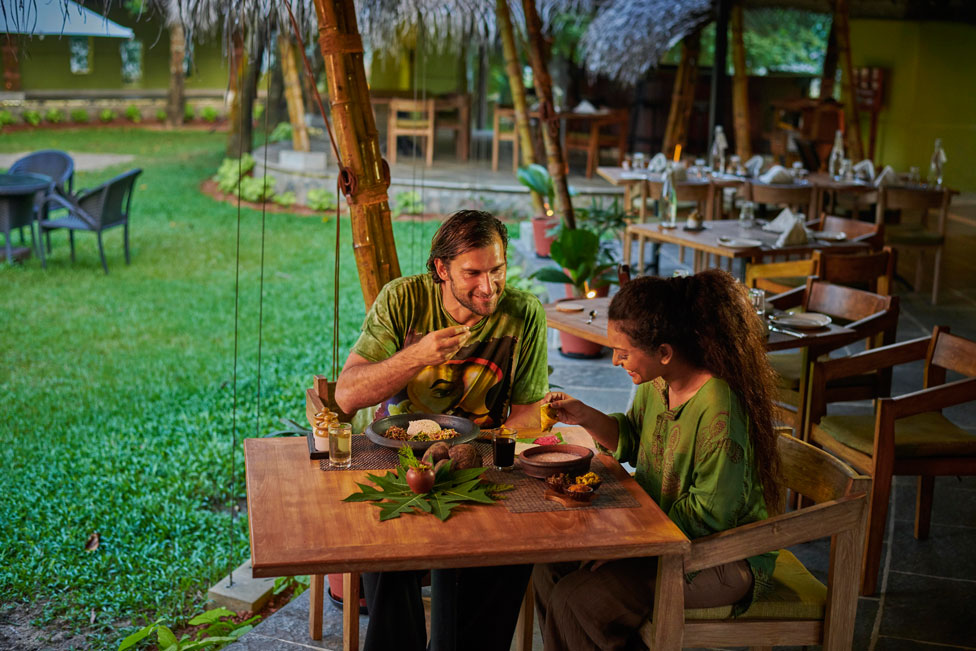 DINING
Xandari Pearl's all-day dining restaurant strategically called 'Pearl Spot' overlooks one of Kerala's most beautiful swimming pools set naturally within stands of coconut, mango and cashew trees. 'Pearl Spot' or locally known as 'Karimeen' is infamous and exclusive to the back waters of Kerala. Curried, fried or simply grilled the 'Karimeen' is a must try at our restaurant which looks more like an extension of our backyard farm than like a typical restaurant.
There is also demonstration kitchen if you are inclined to learn from our chefs how to prepare your favourite dishes from our menu. Xandari Pearl is all about healthy living and organic eating. All our vegetables come from our own backyard and fresh fish from a really pleasant community of fishermen living around Pearl. Our chef is quite a tastemaker who loves his food and has a passion to delight our guests so do feel free to call on him for any special requirement!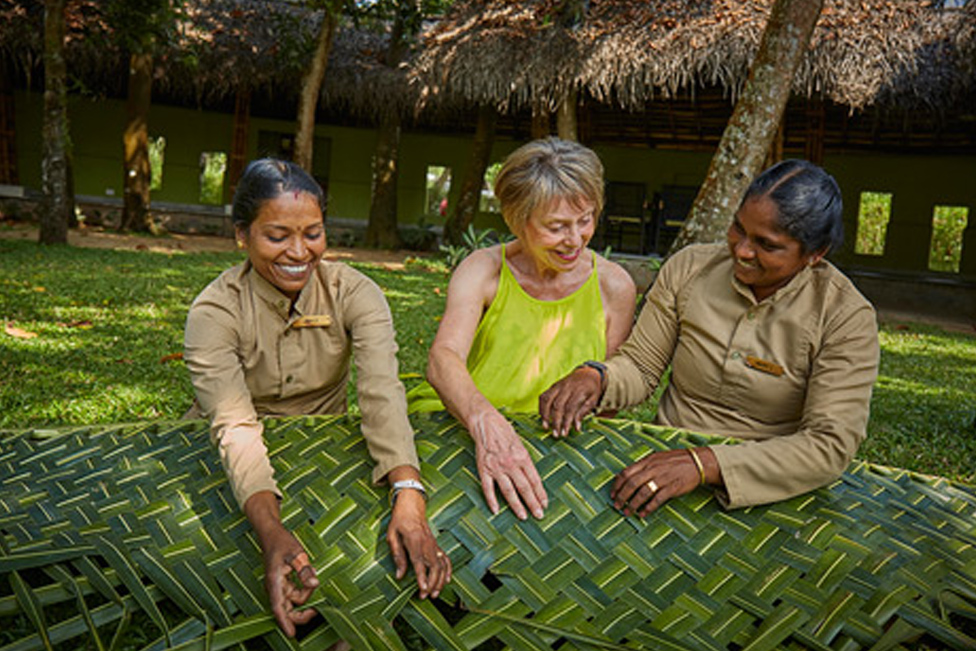 Activities
With over 600 coconut trees around, we think beyond the nut. And the plants around definitely seem to be thriving on the husk. Ancient farmers began using the husk in gardening for its eco-friendliness, impressive water retention, and reusability, you can plant a tree too.
Ever seen a Vechur cow? The Vechur cow is indigenous to the region and is widely considered the smallest cow in the world. A full grown adult is about the size of a juvenile jersey cow, Oh! There are goats too and the joys on the little one's faces will feeding fish and our other four legged family members is truly priceless. Other activities include coconut treeclimbing, nature walks, guided village tours, bicycle rides through town or along beach road, cooking demonstrations, beach volleyball with staff, Interactions with tree climbers and local community, pool games, Football on the beach etc.
And if none of that seems to do it. Hit the beach. Beaches have a way of calming us down. 'Counting waves' may be an unrealistic usage, but walking on the clean sand towards a sunset, soaking in the breeze has got to be an amazing feeling.