INITIATIVES
Xandari Pearl takes great care in being a valuable part of the community at Marari. We employ many members of the local community, source our food and supplies from local vendors, and have even limited the number of villas at the resort to 27, even though four times as many were approved to be made. These are steps we take to ensure we remain an integral and sustainable part of the community.
COMMUNITY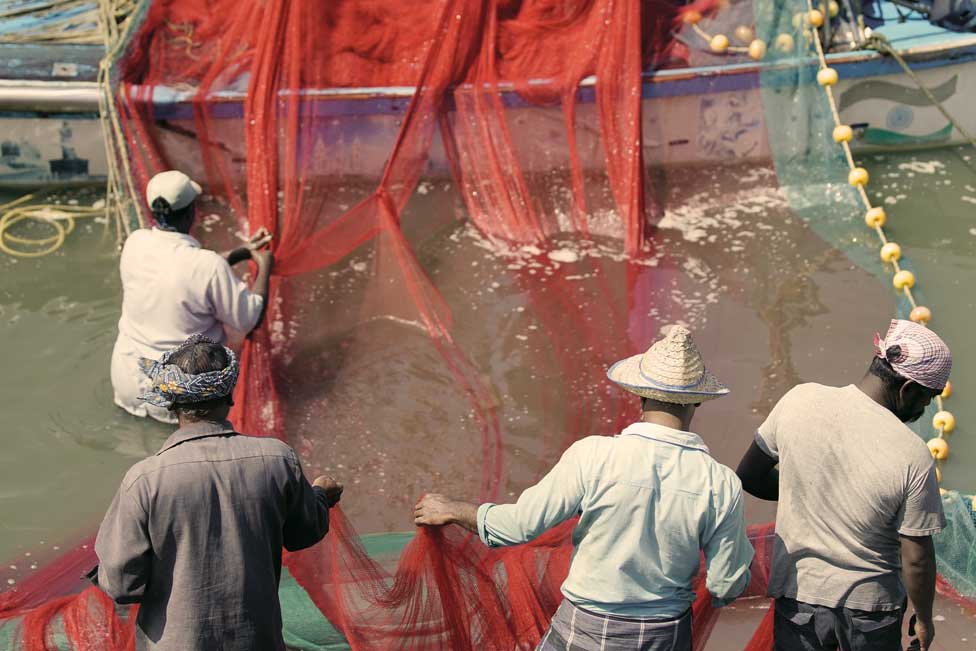 Our relationships within our neighboring vicinity go deep. Mararikulam, the beach where Xandari Pearl is located, has been home to fishermen forever. Their encampments are throughout the trees that hug the coast, with only their colorful boats and nets visible on the beach. They are our neighbors. We depend on them for daily supply of fresh seafood. Members of their extended families have trained with us, and now offer world-class hospitality. On any given day, some of those boats will be hauled from the sand into the sea and groups of men will head out, usually at dawn, for the catch. Seasonal variations bring different fish close to shore, and these boats tend to stay within sight of the beach and return before noon. Fish sorting, net repair, chai time fills the afternoon.
Coconut pluckers are another essential of the locale. Father-to-son traditions of climbing safely, plucking properly, and caring for the coconut trees are vital to the culture of this place. The pluckers are territorial, in that tending to trees in a particular area is inherited from one generation to the next—by tradition rather than any laws or contracts. Our property adheres to this tradition, honoring the rights of the men from here who tend to the hundreds of coconut trees at Marari Pearl as their forebears did.
Most of Xandari Pearl's staff are from Marari families, and if not from one of the many fishing or plucking families then the possibilities are as diverse as India—the son of a toddy maker, the wife of a rice farmer, etc.—and keep one foot in local tradition while practicing their new trade. Others bring local tradition with them into the property each day. For example, local thatch makers collect palm leaves and in a specially built space for their craft, they weave daily throughout the year to replace roofing throughout the property. Farmers who have their own lands nearby supplement their income by tending to our vegetables, fruits, herbs, spices and livestock.
COLLABORATION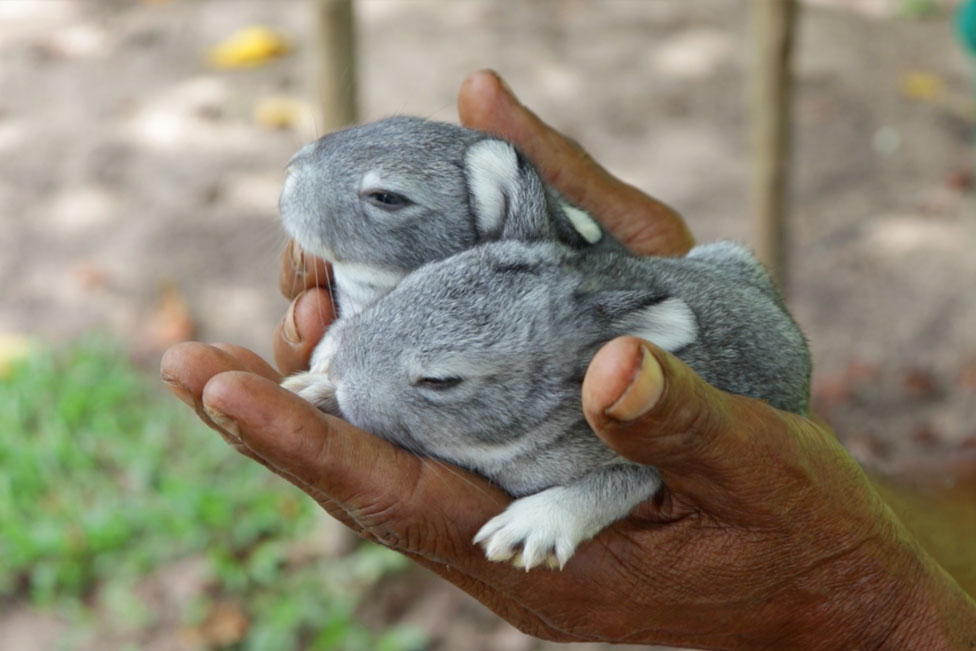 The men and women who work at Xandari Pearl, who are typically urban by upbringing, just like anyone imagine from time to time that the grass is greener somewhere other than their regular work place. Their work-related daydreams take them frequently to the beach. Since it is a work daydream, they picture substituting for their colleagues at Xandari Pearl. Just an hour's drive down the coast, it is easy to imagine. Likewise, for the men of the Riverscapes backwaters, with most of their time on the houseboats, they tell us their thoughts drift frequently due west a few kilometers to the pearlescent sands of Marari. We encourage their work daydream for the same reason we encourage you to daydream about a few days of your vacation at Xandari Pearl.
The intra-Xandari volunteerism, staff wanting to be temporarily transferred when needed to Xandari Pearl, is motivated by several understandable factors. But there is one we think is more important than the others, and it is as relevant for guests as it is for Xandari staff. There is a volleyball court in the sand in front of the beach. Volleyball is almost as popular in Kerala as cricket is, especially in rural areas. And Keralites are as competitive at sports as anyone; but something magic happens on this particular court. We started noticing it during training before the property opened. Teams formed spontaneously each day at about 5pm, and the aim was always to win. But each side each day took time to establish—with great variation in skill sets, height, athleticism, etc.—how to work together as a team before competing.
Several months of that, after the property was open and receiving guests, our staff was still at it each day, with guests invited to join the game. Attention to establishing teamwork before play was undiminished. Guests with no experience would be shared evenly between the two teams, and given instruction in the rules and the basic process of play. Beach rules, a flexible variation on the standard format, made it easier to incorporate varying levels of knowhow. A community of locals collaborating with a community of visitors, and better beach volleyball was the result.
CONSERVATION
Bananas! It was one of our international volunteers who drove us bananas, so to speak. She had taken a break from her university studies and was on a mission to expand our organic farming initiatives across several Xandari properties. When she suggested a "banana genome project" we had to pull out the dictionary to understand what she meant; but now you can come and see it, taste it and think about its implications for the future of our planet.
One of her other contributions, during the final stages of the property building, was the concept of edible landscaping. That did not require a dictionary. We got it. And we did it. From the moment you arrive at reception you will see a lush, green expanse that goes on for 18 acres. It started generations ago with coconuts, and our primary accomplishment on the property during design and development was to avoid cutting any of the 600 or so coconut trees (the pluckers, mentioned above, were happy about that). Add a few hundred banana trees.
Then came the mangosteen. Rambuton. Lobi lobi. Pomegranate. On to your veggies. Tomatoes. Eggplant. Ochra. Tapioca. Capsicum (sweet pepper). Several varieties of chili. Fennel. Cucumber. Squash. Rice paddy. Spices. As you walk from reception to your villa, and onward to the pool, then the volleyball court and to the beach—every step of the way your path is surrounded by these edibles. Next up, livestock. It is not enough to talk the talk, or even just to walk the walk of all natural foods at Xandari Pearl. We go further. Even the roof of the restaurant is organic!
SUPPORTING A CLEANER FUTURE
Xandari Resorts is constantly redesigning what it means to be truly sustainable in operations. At Mararikulam, we have the first of its kind electric vehicle charging station installed within the premises for our future forward guests who can recharge their cars while on holiday. This convenient, hassle-free service supports and enables the use of electric cars in sensitive ecosystems.